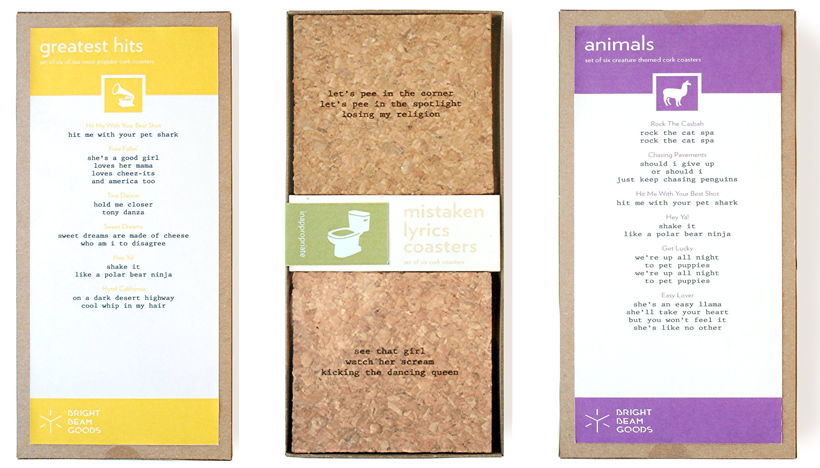 At UniGuide, we're huge fans of cork because it's such a versatile sustainable material. Like bamboo, it can be made into an array of cool products. We came across these fun cork coasters and had to share!
Laser-engraved on the coasters are mistaken lyrics from assorted collections, including songs from the 80s and 90s, lyrics about animals and food, and, of course, our personal favorite – inappropriate mistaken lyrics.
Here's a G-rated version from their collection:
she's a good girl
loves her mama
loves cheez-its
and america too
–Tom Petty's Free Fallin'
Producing handmade goods in Austin, Texas, Kristen and Eve at Bright Beam Goods "believe handmade things carry more meaning. They are special, unique, imbued with traces of the human hand, and bring about a sense of wonder and joy."
Not to mention – they'll make you and your guests giggle.
Save
Save